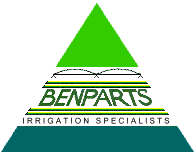 ZIMMATIC LATERAL MOVE SYSTEMS
Top Choice For Maximum Coverage
Zimmatic lateral move systems enable you to irrigate up to 98 percent of square or rectangular fields, handle "L-shaped" fields and gain versatility not available from similar systems or from flood, sprinkler, travelling gun and other less-efficient designs.
Hose-Fed Laterals

Zimmatic hose-fed laterals can be designed to irrigate fields from 80 to 320 acres (32 to 130 ha). Power is supplied from an on-board diesel generator or the system can be all electric with the use of a long-wearing cable.

Ditch-Fed Laterals

These versatile Zimmatic laterals are easily adapted to existing flood irrigation sites. You will find them being used on fields from 80 to 400 acres (32 to 162 ha) in size. Water is supplied by using a variety of level concrete, plastic-lined or earthen ditches and sloped concrete ditches. Also, existing ditches can often be used when water is supplied from the edge of the field.

Enclosed Pipeline Laterals

Developed by Zimmatic, the enclosed pipeline lateral supplies water through microprocessor controlled tractor units which automatically couple and uncouple to risers located every 60 feet (18m) along a buried mainline. This precision operation extends the versatility of lateral move irrigation and permits operation on rolling terrain where a ditch would be impractical.
Pivot/Tow for Expanded Coverage
As shown here, special options allow Zimmatic hose-fed lateral moves to be pivoted or towed for irrigating "L-shaped," offset or adjacent fields. Taking advantage of this versatility can significantly reduce per-acre equipment cost.